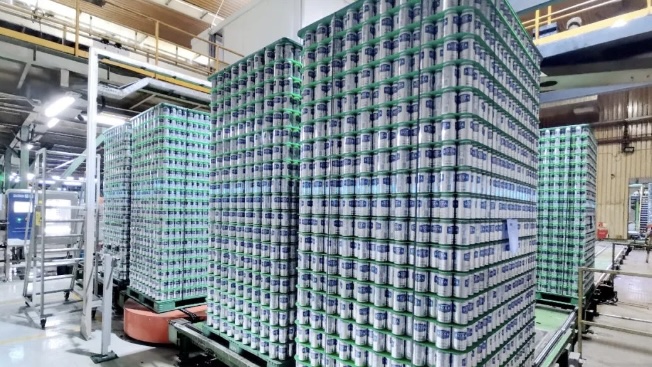 Aluminium cans made from 100% low-carbon aluminium successfully manufactured in test production.
Düsseldorf, 16.11.2023
Zouping Hongfa Aluminium Technology Co., Ltd. from the Weiqiao Group and Shanghai Baosteel Packaging Co., Ltd. have recently successfully produced aluminium cans made of 100% low-carbon aluminium in a test production. The production was based on 50% recycled aluminium from used cans (UBC), 35% HQALight aluminium ingots produced with hydropower and a portion of raw material waste from the Baosteel can factory. The finished products totalled 60 tons and various performance indicators were tested.
Weiqiao possesses two brands of green and low-carbon aluminium registered in both China and Germany: HQALight and HQALoop. HQALight is used for low-carbon primary aluminium products produced with hydropower or other renewable energy sources, while HQALoop refers to products made from recycled aluminium.
As the world's leading aluminium manufacturer, Weiqiao has delved into eco-friendly, sustainable, and efficient production methods. The subsidiary Hongfa, by increasing the amount of recycled aluminium, utilising green hydroelectric aluminium and consistently decreasing CO₂ emissions from can materials, is devoted to attaining the title of the most competitive player within the green aluminium metal packaging field. In turn, Hongfa also endeavours to promote the use of aluminium as a sustainable packaging material.
About WEIQIAO Germany GmbH:
WEIQIAO Germany GmbH is a European subsidiary and European headquarters of the Chinese Shandong Weiqiao Pioneering Group. The group includes three listed companies, two of which are listed in Hong Kong, 12 domestic and overseas production sites and over 100,000 employees worldwide. The group covers the complete value chain of the textile and aluminum industry.