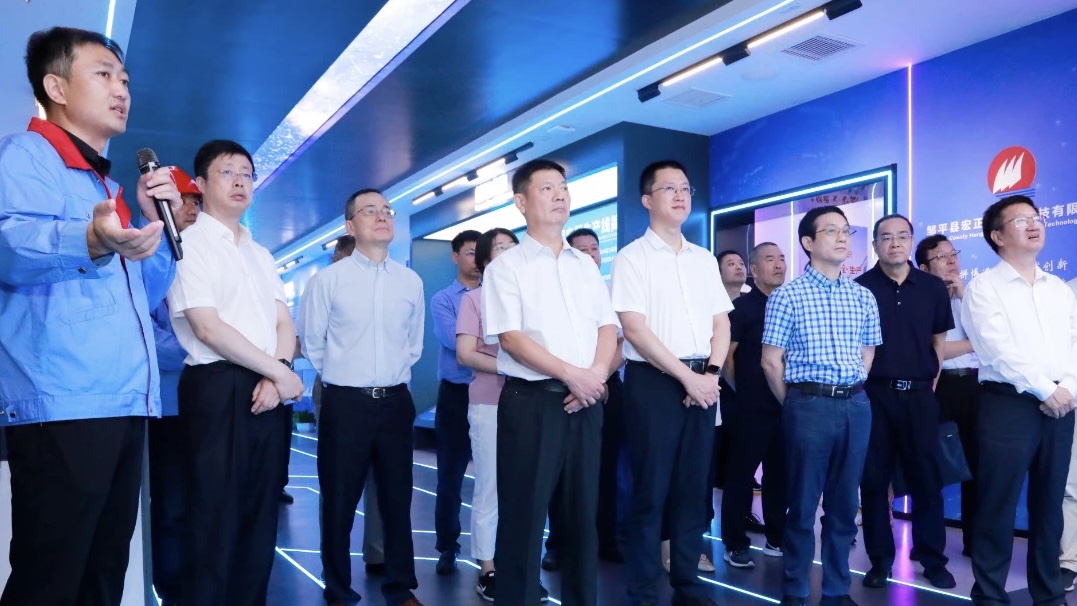 Inter­na­tion­al advanced tech­no­logy for alu­min­um elec­tro­lys­is suc­cess­fully developed and in use at Weiqiao
Düs­sel­dorf, 22.08.2023
The new "integ­rated cop­per-car­bon com­pos­ite cath­ode tech­no­logy for alu­min­um elec­tro­lys­is" is of crit­ic­al import­ance worldwide.
This was the con­clu­sion of an eval­u­ation pan­el of experts and sci­ent­ists that met at Shan­dong Weiqiao­Pi­on­eer­ing Group on August 10.
The tech­no­logy has not only achieved remark­able res­ults in energy sav­ing and car­bon reduc­tion, but also impress­ive res­ults in extend­ing equip­ment life and pro­tect­ing the envir­on­ment. This tech­no­logy achieves stable oper­a­tion of large-capa­city alu­min­um elec­tro­lyt­ic cells at lower voltages by using all-cop­per con­duct­ive rods and cold pre­ci­sion assembly. This tech­no­logy is widely used in the pro­duc­tion line of Shan­dong Weiqiao Ven­ture Group. Test­ing of the tech­no­logy began in 2016, and after sev­en years of con­tinu­ous research and test­ing in sev­er­al elec­tro­lys­is tanks, encour­aging res­ults have been achieved in energy sav­ing and envir­on­ment­al protection.
The tech­no­logy was jointly researched by Shan­dong Hongtuo Industry Co., Ltd (Weiqiao Group), North­east­ern Uni­ver­sity Design Insti­tute (Co., Ltd.), TOKAI COBEX GmbH, China Non­fer­rous Met­al Industry's For­eign Engin­eer­ing and Con­struc­tion Co., Ltd.
The eval­u­ation pan­el was com­posed of experts and schol­ars from Chinese Academy of Engin­eer­ing, Cent­ral South Uni­ver­sity, Xinji­ang Tian­shan Alu­min­um and oth­er institutions.
About WEIQIAO Germany GmbH:
WEIQIAO Germany GmbH is a European sub­si­di­ary and European headquar­ters of the Chinese Shan­dong Weiqiao Pion­eer­ing Group. The group includes three lis­ted com­pan­ies, two of which are lis­ted in Hong Kong, 12 domest­ic and over­seas pro­duc­tion sites and over 100,000 employ­ees world­wide. The group cov­ers the com­plete value chain of the tex­tile and alu­min­um industry.