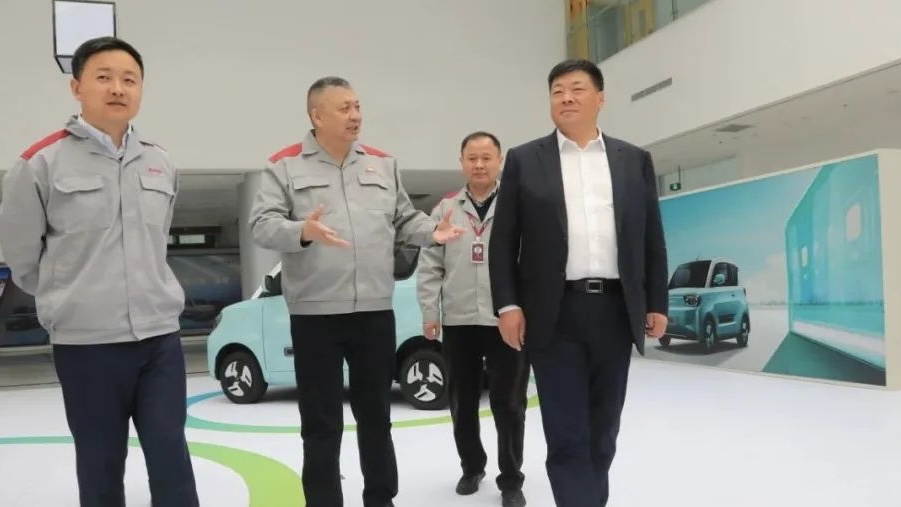 New cooper­a­tion with the auto­mot­ive industry
Düs­sel­dorf, 20.04.2023
Weiqiao Pion­eer­ing Group plans to acquire a stake in Beijing Auto­mobile Works (BAW) and in the future will work with the com­pany to estab­lish a new energy vehicle indus­tri­al base in Qing­dao, Shan­dong Province, to pro­duce new energy vehicles with recyc­lable alu­mini­um bod­ies, bat­ter­ies and elec­tric motors. The new base is expec­ted to become a key indus­tri­al cluster for the pro­duc­tion of spare parts to con­sol­id­ate Shan­dong province's new energy resources and advance the auto­mot­ive industry in the region.
On the 11th April, BO Zhang, CEO of Weiqiao Pion­eer­ing Group vis­ited the Qing­dao headquar­ters base of Beijing Auto­mobile Works (BAW) in the province of Shan­dong. Dur­ing his vis­it, he vis­ited BAW's auto­mobile museum, product exhib­i­tion hall, the new work­shops and engine fact­ory, and met with the company's exec­ut­ive team for fur­ther cooperation.
Foun­ded in 1951, Beijing Auto­mobile Works (BAW) had moved its headquar­ters to Qing­dao in 2020. This was the first time in the city's his­tory that the headquar­ters of a lead­ing auto­mot­ive man­u­fac­tur­ing brand came to Qingdao.
Dur­ing his vis­it, Bo Zhang also explained the out­line of the pro­ject, whose short-term goal is to build a pro­duc­tion capa­city of 500,000 innov­at­ive auto­mo­biles in the first three to five years. Even­tu­ally, the pro­ject is expec­ted to gradu­ally reach a steady pro­duc­tion of one mil­lion vehicles with a pro­duc­tion value of more than 100 bil­lion yuan. Bo Zhang also poin­ted out the core val­ues of both com­pan­ies and the com­mon mis­sion to pro­mote the devel­op­ment of the new, light, envir­on­ment-friendly and intel­li­gent auto­mobile industry in Shan­dong Province and con­trib­ute to the con­struc­tion of a mod­ern indus­tri­al sys­tem in Shandong.
About WEIQIAO Germany GmbH:
WEIQIAO Germany GmbH is a European sub­si­di­ary and European headquar­ters of the Chinese Shan­dong Weiqiao Pion­eer­ing Group. The group includes three lis­ted com­pan­ies, two of which are lis­ted in Hong Kong, 12 domest­ic and over­seas pro­duc­tion sites and over 100,000 employ­ees world­wide. The group cov­ers the com­plete value chain of the tex­tile and alu­min­um industry.