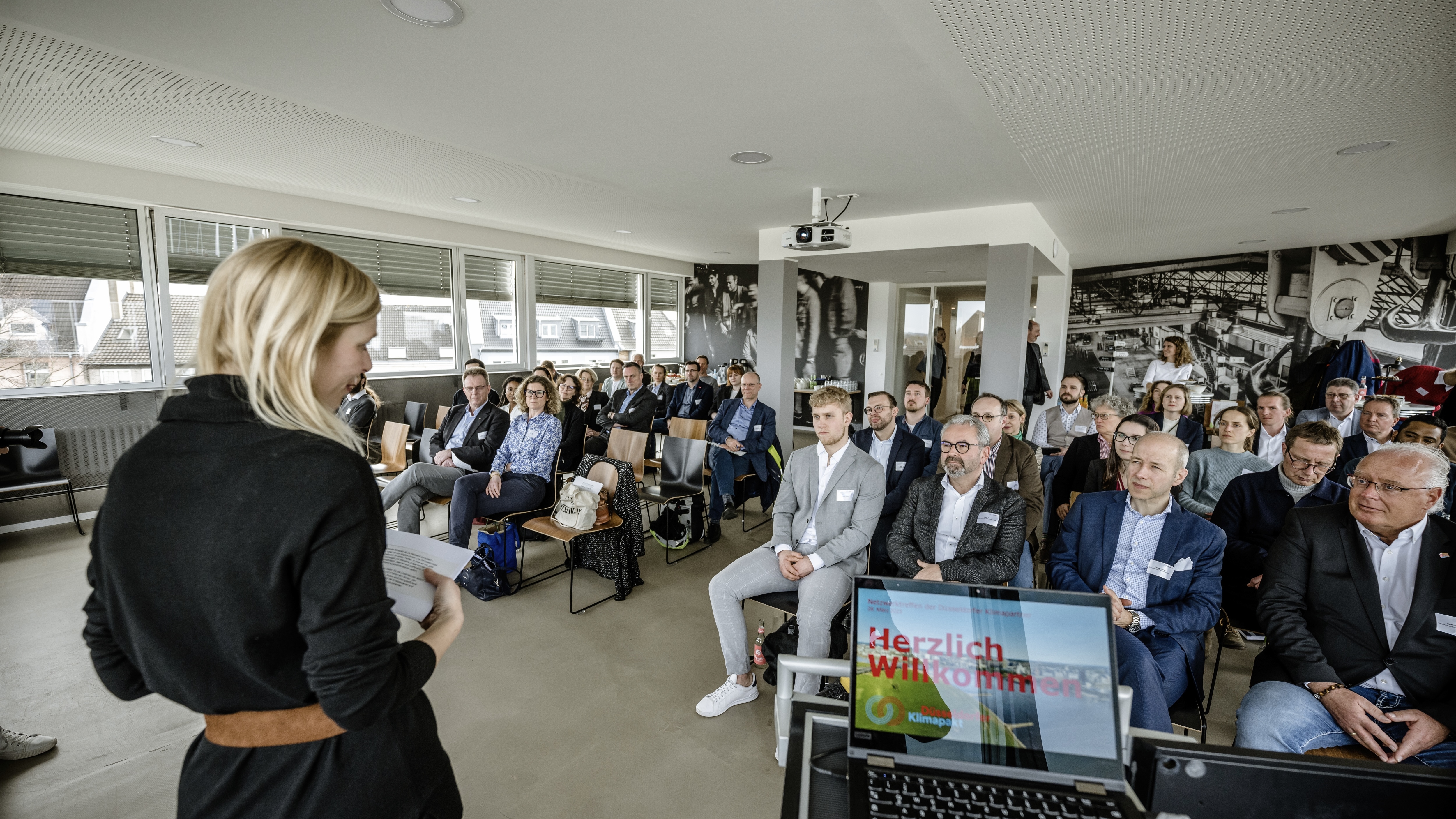 Weiqiao at the 2nd network meeting of the Düsseldorf Climate Pact
Düsseldorf, 04.04.2023
As a climate partner of the city of Düsseldorf, WEIQIAO participated in the 2nd network meeting of the Düsseldorf Climate Pact at the Factory Campus. The event focused on the topics of energy efficiency and climate-friendly energy supply, on which various experts presented specialized lectures. 
The topics included climate-friendly district heating, the use of large-scale heat pumps in industry, the operation of photovoltaic systems on commercial roofs, and existing funding opportunities. But also concrete examples of how to achieve energy efficiency through building renovation and optimization of plant technology. 
Best practice pitches followed in the joint plenary session, in which innovative companies from Düsseldorf presented their solutions for sustainable business and energy efficiency. 
WEIQIAO Germany GmbH is pleased to be part of this initiative, which has now been joined by 45 companies from a wide range of industries and sizes. In this way, we are making a contribution to combating climate change and look forward to continuing to help shape a more sustainable future. 
Information about the climate pact is available here klimapakt-duesseldorf.de 
About WEIQIAO Germany GmbH:
WEIQIAO Germany GmbH is a European subsidiary and European headquarters of the Chinese Shandong Weiqiao Pioneering Group. The group includes three listed companies, two of which are listed in Hong Kong, 12 domestic and overseas production sites and over 100,000 employees worldwide. The group covers the complete value chain of the textile and aluminum industry.