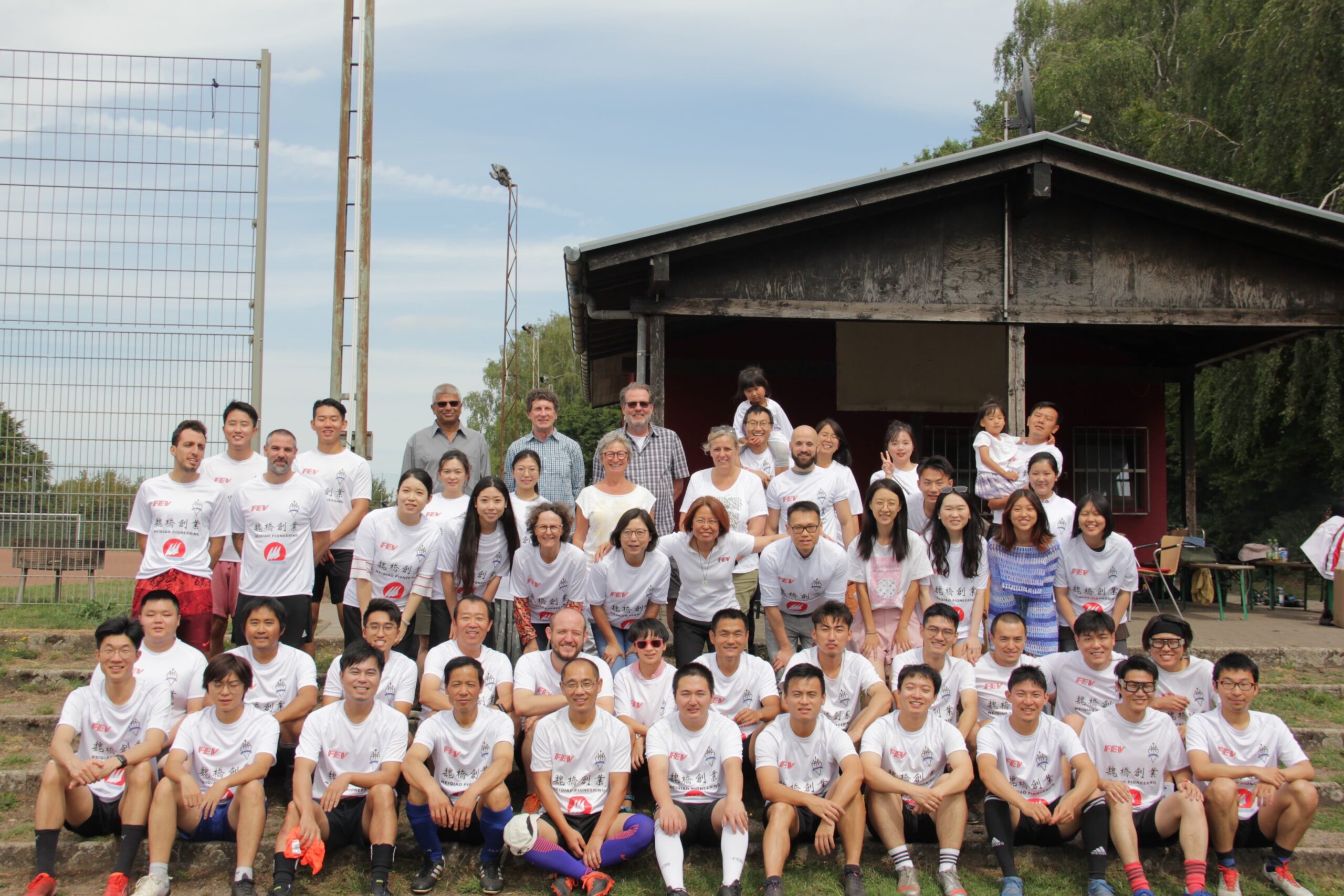 WEIQIAO Germany GmbH sponsors Aachen Football Team FV Aachina
Düsseldorf, 03.08.2022
On July 30, the sponsoring ceremony for the support of the football team FV Aachina by WEIQIAO Germany GmbH took place on the sports field of the Aachener Sportverein Schwarz-Rot 06 e. V..
Present were the board of directors of the sports club with the chairwoman Liesel Cords, Dr. He Rong, deputy-general manager of WEIQIAO Germany GmbH with her Düsseldorf team as well as the entire football team of FV Aachina with their captain Xu Guangyao.
As one of the 500 largest companies in the world, Weiqiao Pioneering Group, to which the Düsseldorf company belongs, not only focuses on core business and its development, but also actively fulfills its social responsibility as a large company. In this regard, participation in the development of sports, international sports events and sponsorship of sports teams are long-standing corporate culture and tradition. WEIQIAO Germany GmbH, as the European headquarters of the Weiqiao Group, continues this corporate culture and tradition outside of China.
The Aachina football team has become one of the largest and best Chinese football teams in North Rhine-Westphalia. On a competitive level, the team represents the highest level of Chinese football teams in North Rhine-Westphalia and actively participates in the Bunte Liga, which strongly promotes friendly communication between Germany and China.
Also, in view of the upcoming 50th anniversary of the establishment of diplomatic relations between China and Germany, WEIQIAO hopes that with this sponsorship, sports as a bridge and football as a medium, the exchange and friendship between China and Germany will be further strengthened.
About WEIQIAO Germany GmbH:
WEIQIAO Germany GmbH is a European subsidiary and European headquarters of the Chinese Shandong Weiqiao Pioneering Group. The group includes three listed companies, two of which are listed in Hong Kong, 12 domestic and overseas production sites and over 100,000 employees worldwide. The group covers the complete value chain of the textile and aluminum industry.