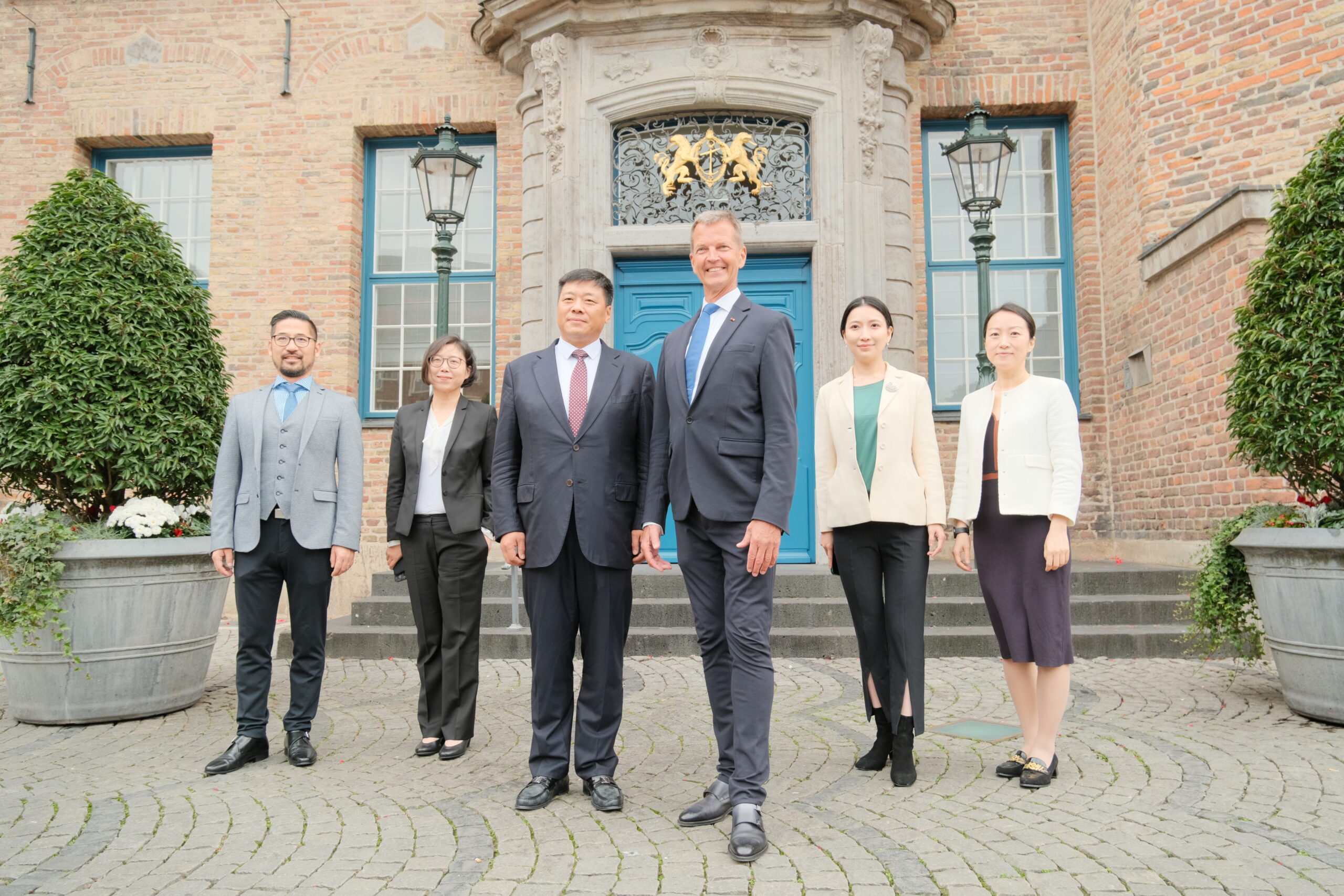 Weiqiao meets with Düs­sel­dorf City Administration
Düs­sel­dorf, 08.11.2022
In Octo­ber, Bo Zhang, Chair­man of Weiqiao Pion­eer­ing Group, vis­ited the Düs­sel­dorf City Admin­is­tra­tion. The May­or of Düs­sel­dorf, Josef Hinkel, and the rep­res­ent­at­ives of the Eco­nom­ic Devel­op­ment Agency warmly wel­comed the group's vis­it and expressed their appre­ci­ation to Weiqiao Pion­eer­ing Group for choos­ing to estab­lish its for­eign branch in Düs­sel­dorf and also the con­tri­bu­tion that WEIQIAO Germany has made to the city and the state of North Rhine-West­phalia since its found­a­tion. Mr. Hinkel emphas­ised that Düsseldorf's invest­ment advant­ages are in line with Weiqiao's stra­tegic devel­op­ment goals. In the face of the cur­rent energy short­age, eco­nom­ic reces­sion, cli­mate change and oth­er vari­ous chal­lenges, both sides firmly believe that the main trend of eco­nom­ic glob­al­isa­tion won't be changed in the whole world and that China and Germany should strengthen the friendly cooper­a­tion further.
About WEIQIAO Germany GmbH:
WEIQIAO Germany GmbH is a European sub­si­di­ary and European headquar­ters of the Chinese Shan­dong Weiqiao Pion­eer­ing Group. The group includes three lis­ted com­pan­ies, two of which are lis­ted in Hong Kong, 12 domest­ic and over­seas pro­duc­tion sites and over 100,000 employ­ees world­wide. The group cov­ers the com­plete value chain of the tex­tile and alu­min­um industry.