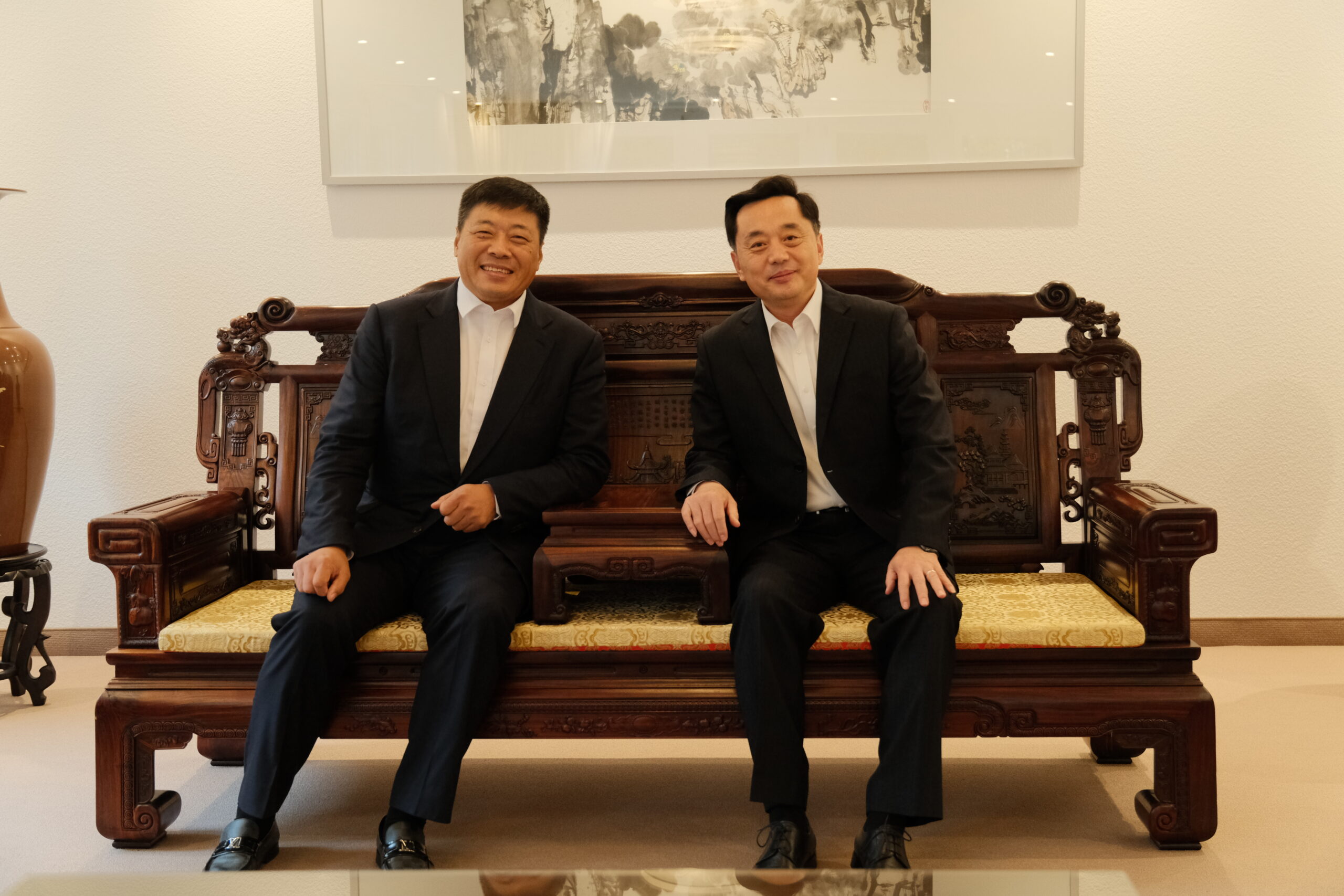 Weiqiao meets with Chinese Con­sul Gen­er­al in Düsseldorf
Düs­sel­dorf, 08.11.2022
Zhang Bo vis­ited the Chinese Con­su­late Gen­er­al in Düs­sel­dorf and had a friendly exchange with Con­sul Gen­er­al Du Chun­guo. Zhang Bo said, Weiqiao Pion­eer­ing Group will con­tin­ue to take WEIQIAO Germany as the base, rely­ing on the group's over­seas busi­ness divi­sion and oth­er depart­ments, and con­tin­ue to deep­en the exchange and cooper­a­tion with the Ger­man com­munity. Du Chun­guo said, since the estab­lish­ment of 50 years of dip­lo­mat­ic rela­tions between China and Germany, North Rhine-West­phalia has been one of the most out­stand­ing high­lights, the Con­su­late Gen­er­al is will­ing to con­tin­ue to play the role of a bridge to pro­mote the devel­op­ment of Chinese enter­prises in Germany, for North Rhine-Westphalia's mutu­ally bene­fi­cial cooper­a­tion with China and the people-to-people exchanges between the two sides to con­trib­ute.
About WEIQIAO Germany GmbH:
WEIQIAO Germany GmbH is a European sub­si­di­ary and European headquar­ters of the Chinese Shan­dong Weiqiao Pion­eer­ing Group. The group includes three lis­ted com­pan­ies, two of which are lis­ted in Hong Kong, 12 domest­ic and over­seas pro­duc­tion sites and over 100,000 employ­ees world­wide. The group cov­ers the com­plete value chain of the tex­tile and alu­min­um industry.