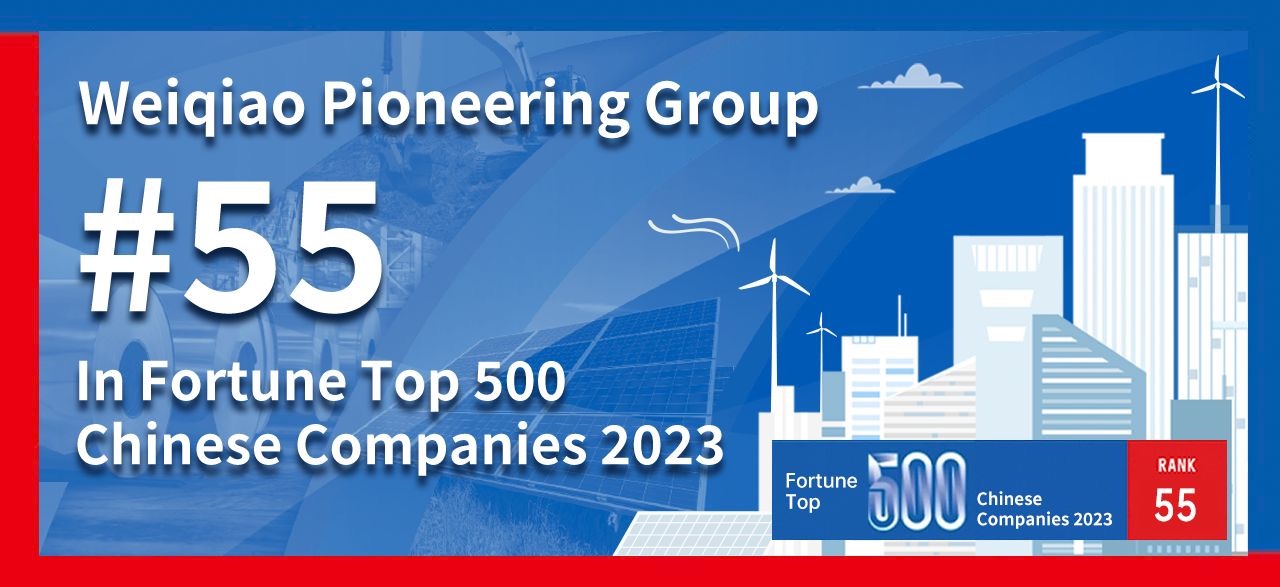 Shan­dong Weiqiao Pion­eer­ing Group lis­ted #55 in For­tune Top 500 Chinese Lis­ted Com­pan­ies 2023
Düs­sel­dorf, 28.07.2023
We are very pleased to see the Weiqiao Pion­eer­ing Group ranked 55th this year with rev­en­ues of $74,922.8 million.
The meth­od­o­logy of pub­lish­ing the list is the same as that of the For­tune Glob­al 500, with com­pan­ies ranked accord­ing to total rev­en­ues for their respect­ive fisc­al years end­ing on or before March 31, 2023. The list includes 56 com­pan­ies in the met­al products industry, which is the industry with the largest num­ber of com­pan­ies on the list this year, with total rev­en­ues of $1.4 trillion.
Source: For­tune China
About WEIQIAO Germany GmbH:
WEIQIAO Germany GmbH is a European sub­si­di­ary and European headquar­ters of the Chinese Shan­dong Weiqiao Pion­eer­ing Group. The group includes three lis­ted com­pan­ies, two of which are lis­ted in Hong Kong, 12 domest­ic and over­seas pro­duc­tion sites and over 100,000 employ­ees world­wide. The group cov­ers the com­plete value chain of the tex­tile and alu­min­um industry.