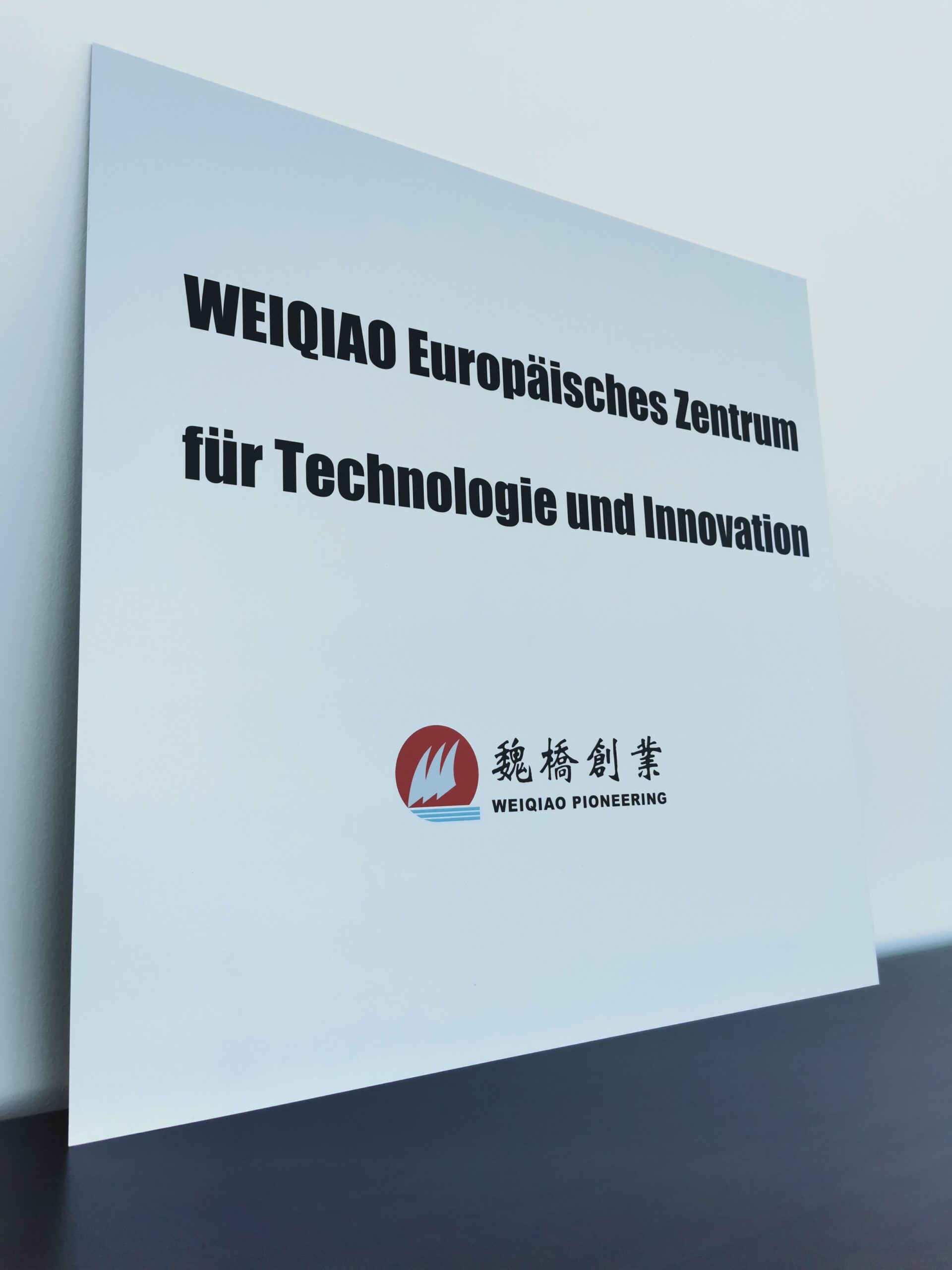 Found­a­tion of the "WEIQIAO European Tech­no­logy Innov­a­tion Center"
Düs­sel­dorf, 11.05.2022
WEIQIAO Germany GmbH takes advant­age of Germany as a loc­a­tion for industry, tech­no­logy, and research to estab­lish the " WEIQIAO European Tech­no­logy Innov­a­tion Cen­ter". The main object­ive of the cen­ter is to expand WEIQIAO's research cap­ab­il­it­ies, but also to pro­mote invest­ment and trade in Europe and open up new markets.
Cur­rent R&D areas are:
Light­weight tech­no­logy (mater­i­als, processes)
New energy (mainly hydro­gen, energy storage)
Recyc­ling (mainly recyc­ling of used batteries)
Tex­tile
The new estab­lish­ment of "WEIQIAO European Tech­no­logy Innov­a­tion Cen­ter" is a mile­stone for WEIQIAO Group to make a break­through in Europe. It will expand WEIQIAO's glob­al research sys­tem and improve WEIQIAO Group's com­pet­it­ive­ness through advanced tech­no­logy. We addi­tion­ally hope that this will increase the inter­na­tion­al aware­ness of the WEIQIAO brand. It forms the basis of our hol­ist­ic strategy, which com­bines tech­no­logy, innov­a­tion, and inter­na­tion­al­ity. The " WEIQIAO European Tech­no­logy Innov­a­tion Cen­ter" is expec­ted to become a lead­ing European research facil­ity and integ­ra­tion plat­form for advanced indus­tri­al applic­a­tions, and a focal point for glob­al tal­ents in related industries.
About WEIQIAO Germany GmbH:
WEIQIAO Germany GmbH is a European sub­si­di­ary and European headquar­ters of the Chinese Shan­dong Weiqiao Pion­eer­ing Group. The group includes three lis­ted com­pan­ies, two of which are lis­ted in Hong Kong, 12 domest­ic and over­seas pro­duc­tion sites and over 100,000 employ­ees world­wide. The group cov­ers the com­plete value chain of the tex­tile and alu­min­um industry.