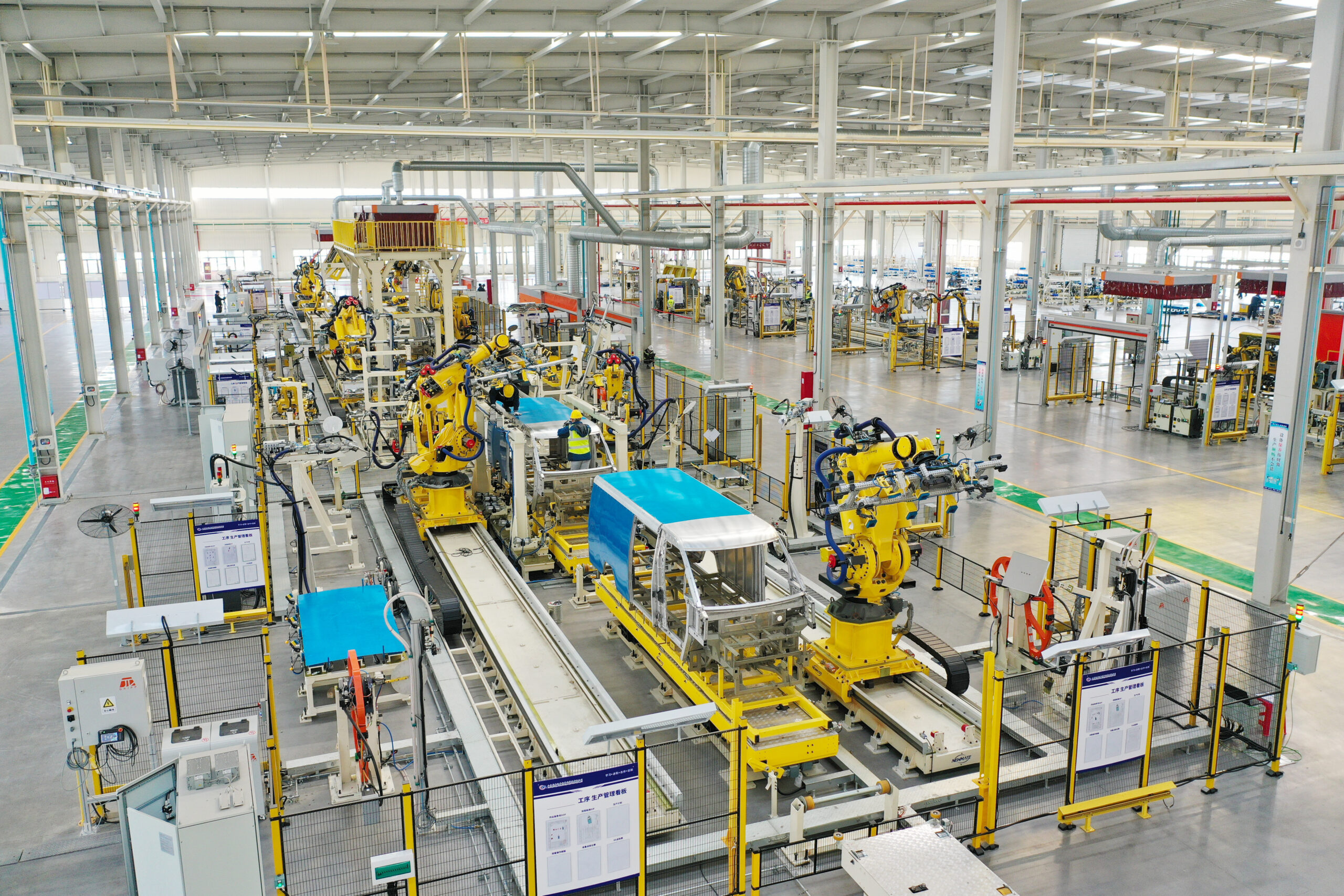 Weiqiao and lightweight technology
Düsseldorf, 25.07.2022
On the topic of lightweight technology, Weiqiao will work with three different partners to build a new energy vehicle industrial park.
On the afternoon of July 6, Binzhou Economic and Technological Development Zone, Shandong Weiqiao Pioneering Group, Chongqing XiaoDianTianTi New Energy Vehicle Co. and SoftBank Capital signed a cooperation agreement in Binzhou. The four parties will work together to build a new energy vehicle industrial park in Binzhou, featuring light weight, fast manufacturing and flexibility.
This cooperation project for a new energy automobile industrial park with a total investment of 5 billion ¥ (€7.3 billion) is taking place in two phases:
Phase I, with an investment of 2 billion ¥ and a planned annual production of 100,000 new-energy electric vehicles, an integrated die-casting production line and part of the stamping production line, welding production line, painting production line, final assembly production line and test line will be built.
In Phase II, with an investment of 3 billion ¥, production capacity will be expanded to 300,000 vehicles per year. For this purpose, mainly automotive-related production lines and other production lines such as carbon fibre and composite materials will be built. The main advantages of the project are:
First, it can enable the development of an all-aluminium, green lightweight model. A short new manufacturing process will be used for this to reduce manufacturing costs and improve production efficiency.
Second, a lightweight, intelligent, and flexible chassis will be created by developing an all-aluminium skateboard chassis in conjunction with the application of new technologies for the three-phase electrical system.
Third, the use of online software update services such as Tesla OTA meets the different needs of the market and consumers.
Fourth, the combination of Weiqiao Pioneering Group's auto dismantling and recycling business and recycled aluminium business will achieve a closed loop. In addition, this is the industry's first venture of recycling vehicles with green energy.
The first model is scheduled to enter mass production at the end of 2023. After production, it will have a direct production value of over 10 billion. ¥ (€1.4 billion) and upstream and downstream production value to over 100 billion. ¥ (€14.4 billion).
About WEIQIAO Germany GmbH:
WEIQIAO Germany GmbH is a European subsidiary and European headquarters of the Chinese Shandong Weiqiao Pioneering Group. The group includes three listed companies, two of which are listed in Hong Kong, 12 domestic and overseas production sites and over 100,000 employees worldwide. The group covers the complete value chain of the textile and aluminum industry.