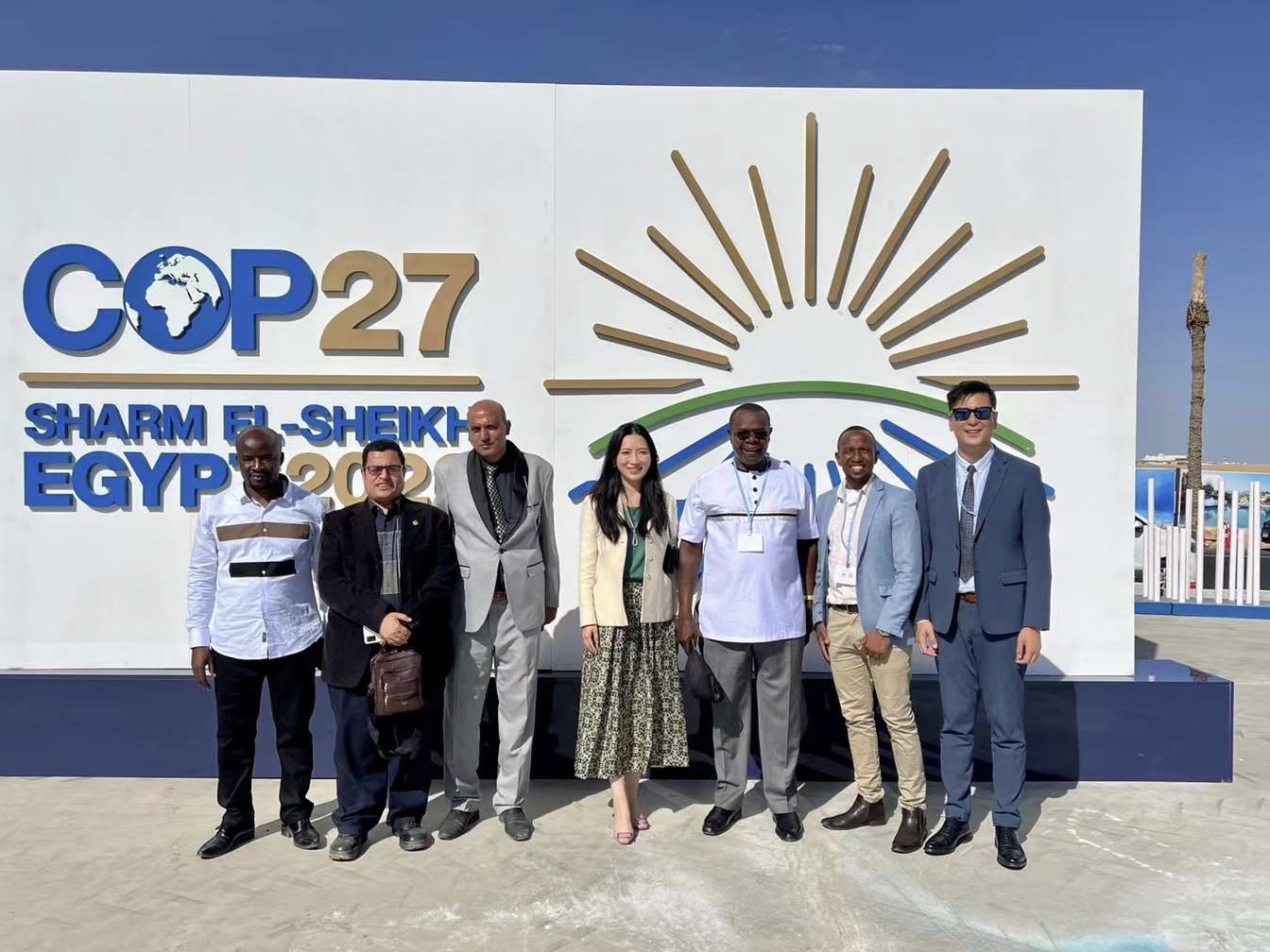 Weiqiao attended the COP27 in Egypt
Düsseldorf, 25.11.2022
The UN-Climate Conference COP27 took place from the 6th-20th November 2022 in Sharm EI Sheikh, Egypt. With high attention this year, especially considering the geopolitical situation now and the global climate challenge, there were over 30,000 participants from almost 200 countries of government agencies, economics and industry, think tanks, media and international organisations. As a large private company, Weiqiao Pioneering Group was invited to participate in the conference this year again. Dr. Yan Wang, General Manager of Weiqiao Overseas Business Division and WEIQIAO Germany GmbH, led a delegation to Egypt and had an intensive exchange with the representatives of governments, companies and research institutes from China, Egypt, Germany and UN.
During the conference, Dr Yan Wang attended the side events at the China Pavilion "Clean Energy Development Seminar", "Gathering Corporate Power for a Zero Carbon Future" and "Sustainable Innovation Forum". She introduced the plan and measures of Weiqiao Pioneering Group in relation to climate targets, including optimising energy structure, promoting circular economy, arranging the lightweight construction, investing in new energy and technologies. As a traditional manufacturing enterprise, Weiqiao's concept of environmental development and transformation practices were highly recognised by the participants. The Yunnan Wenshan Green Aluminum Innovation Industrial Park was selected for COP27's "2022 Corporate Climate Action Case Collection".
About WEIQIAO Germany GmbH:
WEIQIAO Germany GmbH is a European subsidiary and European headquarters of the Chinese Shandong Weiqiao Pioneering Group. The group includes three listed companies, two of which are listed in Hong Kong, 12 domestic and overseas production sites and over 100,000 employees worldwide. The group covers the complete value chain of the textile and aluminum industry.